"I am very happy with the work done"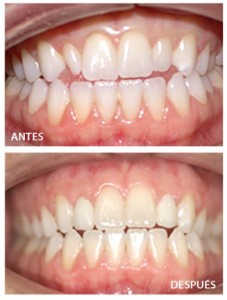 It is difficult to find a good dentist in Puerto Vallarta!; before attending the office of Justsmiles
I had visited other dentists who are announced, with a nice office, but I was looking for a good professional to take care of the aesthetics needs of my mouth, since I am a young person and wanted to have the best possible looking smile.
They offered me to put 6 veneers at an exaggeratedly high price, when someone recommended Justsmiles and I played with fate when I met Doctor Guillen and his team.
He has a nice office, a very amicable receptionist, and his assistant as well.
His prices were very reasonable and he not only corrected my smile but also explained, in detail, on a gypsum and wax model, how would my teeth look, and that only 2 veneers would be necessary to improve my smile.
JustSmiles is an authentic professional team; I have recommended them to a lot of friends to their total satisfaction.
Thank you JustSmiles